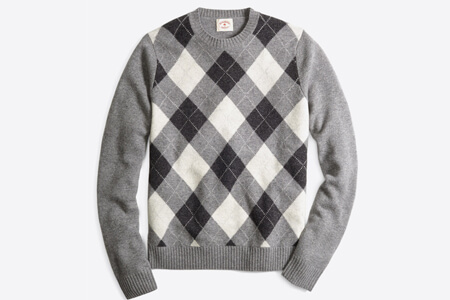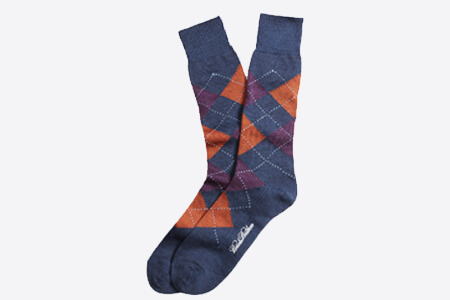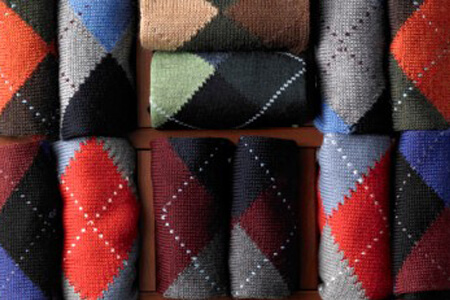 All About Argyle
Today, argyle socks are as synonymous with holiday giving as poinsettias and apple pies. But if it weren't for a chance meeting, they might have been relegated to a few European golf courses.

Typified by overlapping diamonds bisected by intersecting diagonal lines, the pattern originated in western Scotland as a simplified version of the Clan Campbell of Argyll's tartan. The punchy, hand-stitched stockings became a favorite of golfers overseas, but they didn't arrive stateside until Brooks Brothers' president John C. Wood spotted a friend wearing them in 1949, and instantly fell in love with the vibrant print. A manufacturer in Kirkcudbright, Scotland, was able to replicate the hand-framed design perfectly. The first pairs went on sale at Brooks Brothers in 1952, becoming an instant best-seller and a fashion-must for stylish New Yorkers.

Since then, argyle has become a mainstay of American style, and a perennial favorite here at Brooks, adorning everything from ties and sweaters to suiting and skirts. Of course, you'll always find a selection of the iconic socks that started it all, still made with a hand-linked toe and crafted in Italy.