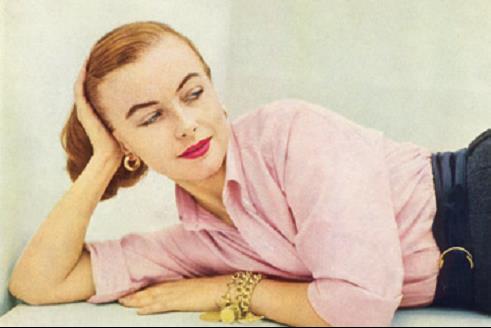 Women's Polo Button Down Shirt
In the late 1940s, a surge of interest in the men's pink oxford shirt caused the smallest sizes to disappear from Brooks Brothers' racks. The buying frenzy was attributed to the enormous success of the shirt among women. To keep up with demand, Brooks Brothers enlisted the help of the experts at Voguemagazine. Together, we created a version that honored the original but was tailored just for women. The shirt was featured in the August 1949 issue and was an immediate hit, selling out instantly. This marked a pivotal moment at Brooks Brothers, when it became evident that women, too, identified with the emerging Ivy League look that was sweeping over postwar fashion.

To keep up with demand, Brooks Brothers enlisted the help of the experts at Vogue magazine.

Aside from a brief dalliance with women's clothing during the emporium craze of the late 1800s, Brooks Brothers had largely remained an enterprise dedicated to menswear until the mid-twentieth century. Women shoppers were obliged to borrow everything from Bermuda shorts to button-front shirts from their brothers and boyfriends. A dedicated women's collection would follow in 1976, expanded to more than just the essentials traditionally offered. While the women's collection has indeed evolved over time, at its core are Brooks Brothers' innovative heritage, steady devotion to quality and celebration of the American spirit. It's a story that's thoroughly red, white and blue (with a bit of pink, as well).